Discover more from David Kollar
A glimpse into the life of a musician
You've opened the box...
"You've opened the box. Now slide album from its sleeve, soft land it on the turntable, lift the arm, lower it, listen…
Contact… The cauldron stirs, and its unfathomable alchemy releases the music from the grooves which have been siletnly waiting for needle's touch…
David Kollar is a reader-supported publication. To receive new posts and support my work, consider becoming a free or paid subscriber.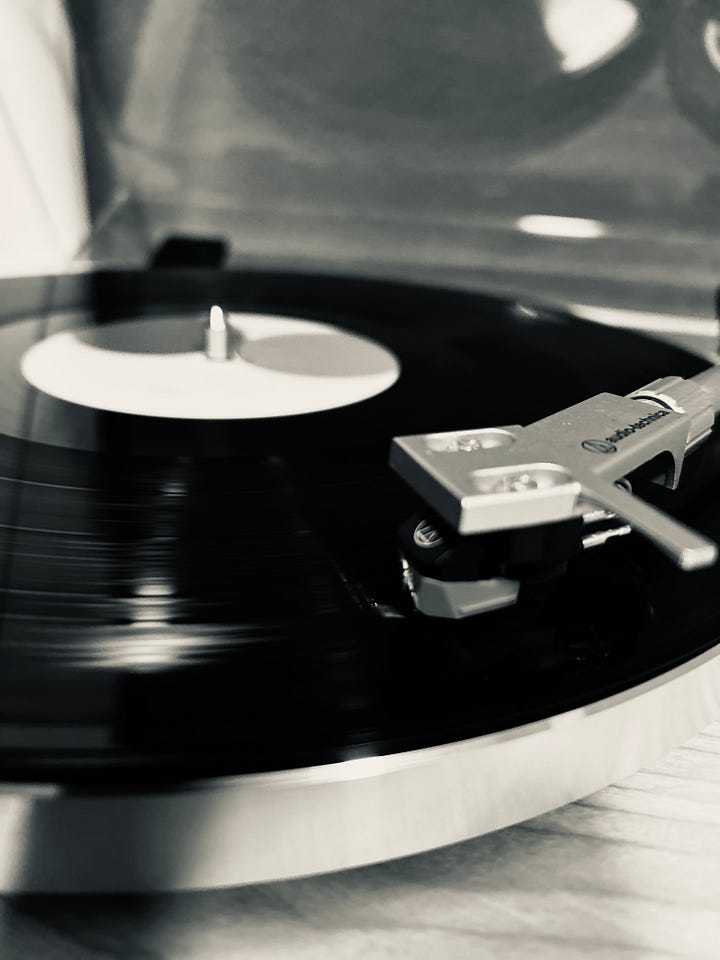 These are the words on the album cover of my friend, musical colleague and endless inspiration Arve Henriksen. I'm sitting in my house, writing this blog, listening to the incredibly beautiful music of Arve Henriksen. It is pure music. We musicians don't like to talk about our artistic vision. Maybe a few sentences about motivation, but that's it. We sit down at the instrument and go... The listeners then try to interpret our result, and the critics in turn try to interpret our creative process. An artist can put any meaning into their work and send it out into the ether in the hope that the listener will understand. We have no guarantee that the listener will feel the same way we do when creating or listening to (analyzing) our work. Therefore, music must be able to lead a life completely independent of its creative origin. It has the same number of lives as there are listeners. Thus, each of us on both sides actually completes this performative process in our own heads. It is a kind of empathy.
I'm paraphrasing the lyrics from the album cover, written by John Potter. I see Andrei Tarkovsky's book on the shelf and I remember his sayings:
"Beauty is a symbol of truth..." or "A book read by a thousand different people is a thousand different books..."
My son David and I talk about Tarkovsky. I did an analysis of Stalker for him. I remembered Arve saying that he thought music should be universal. That's what interests him. Going with your heart across genres, rhythms, breaking the rules and letting go. To be like a child. That's how I feel about Tarkovsky's work. It's intuitive, playful and breaks the "rules". It's not a genre. It's universal. Just like Arve's music. It's not tinsel. It doesn't want to be liked in the first place. It has a soul... Tarkovsky writes in his book:


"The more inaccessible a work is to the human intellect, the higher it stands."
Sometimes I wonder what to do with all the music I've accumulated. More then 48 releases on my Bandcamp…
With Arve and Rick Cox, we've almost finished a double album. We're slowly finishing Komara 2 with Pat Mastelotto and I'm getting into the String Quartet. These days I'm working on a remix of a Steven Wilson 's song. Tomorrow Arve will take a look at it. I'd like to finish it as soon as possible and Steven would release it on vinyl early next year.
Today I was digging with pickaxe in the rocky ground. I had to plant six trees.
I remembered my time on the construction sites. Sometimes I worry that I'll have to go back there...


david

David Kollar is a reader-supported publication. To receive new posts and support my work, consider becoming a free or paid subscriber.